PLEASE NOTE: Cafe seating will be closed Sunday & Monday from 2-4pm for a private event; carryout available.
Coffee Bar
The Brown Bean Cafe began in 2007 as a coffee bar serving gourmet coffee and a place to relax for Brown's Orchards' shoppers. Enjoy a cup with a Brown's Bakery apple cider donut, sticky bun, bagel and more!
We brew both Lancaster County Coffee and Baltimore Coffee and Tea. You'll find a self serve breakfast blend, dark roast, decaf and flavored coffee available each day.
Coffee, cappuccino, latte, mocha, tea, chai or hot chocolate. Our award-winning Apple cider available seasonally.
Coffee, chai, lattes, frappes, and milkshakes.
Coffee & Sweets Menu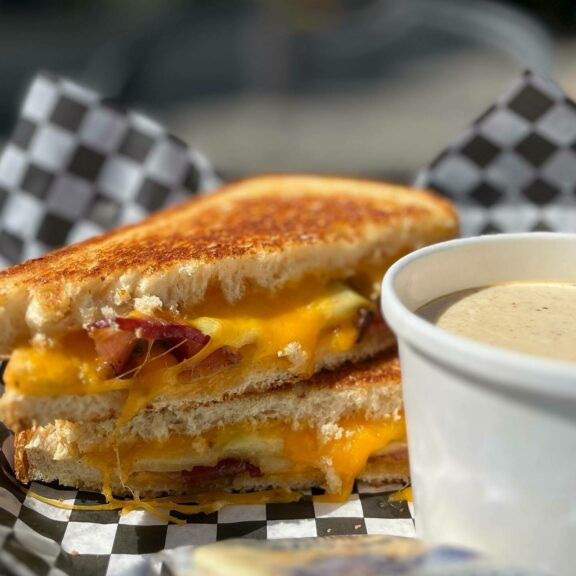 The kitchen is open 9am-5pm
Breakfast & Lunch
Our Cafe serves breakfast sandwiches from 9-11am
Our Cafe serves lunch from 11am-5pm

Paninis & Grills
Chicken Tenders
Soup
Kids Meals
Grab & Go Salads
Grab & Go Cold Sandwiches
Café Menu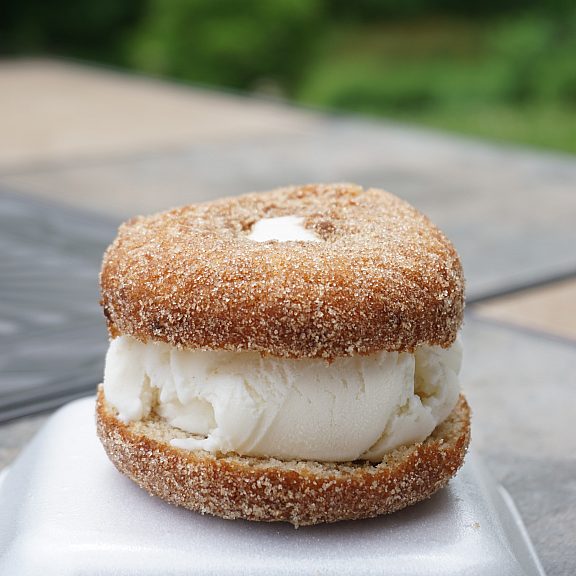 Ice Cream available year 'round!
Ice Cream
Our Cafe proudly serves hand-dipped Hershey's Ice Cream.

Cones & Cups
Shakes
Sundaes
Floats
Ice Cream Sandwich
Ice Cream Menu