A Five Star Experience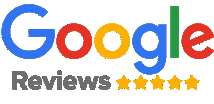 "Just Fantastic!"
Family oriented. Homemade pies and breads cookies and cupcakes etc. Farm fresh apples and fruit and vegetables always on hand. Service is great and friendly. Please treat yourself to great atmosphere, great service,and food. Many activities throughout year for families young and old.
Galen, Oct. 2019 | November 21, 2019
"Back to Brown's for Another Great Day!"
15 of us traveled to Brown's again (from Maryland) & had a great time! Our group had a delicious lunch, coffee, desserts & lots of time for shopping. My friend tried the Apple Cider Slushie & said it was delicious! My husband & I love the custards. We also bought carrot cake (chunk) & it was scrumptious---the best we have ever had! We had a ride in a wagon all around the property & a tour of the back rooms where they make the cider. Everyone just loved Brown's!!
Rosivdapirt, Oct. 2019 | November 21, 2019