A Five Star Experience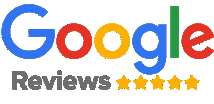 "You made my day!"
It is your quick, quality customer service that has convinced me that Brown's Market is not only a wonderful place to find quality produce and goods, but also a place where the people make a difference!
Dona Backhaus | November 07, 2022
"We always enjoy our visit!"
Great breakfast in the Cafe and your baked goods are fantastic! We sent a gift basket to our friend and they loved everything. The staff is very friendly and helpful.
Amanda G. | February 14, 2023