A Five Star Experience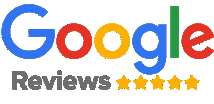 "My "treat me" store!"
Everything here is wonderful. Apple cider, fresh made bakery and deli, Perrydell milk, fresh produce, beautiful flowers and gift items. My favorite treat me store.
Iris Nesbit | November 20, 2020
"Definitely a favorite!"
One of my favorite places to visit and shop! The garden staff is so helpful and inside the market they have the BEST fresh baked goods around! Don't forget to stop in the Logan's View Wine shop! Everyone is so nice and very knowledgeable.
LuAnn Meyer | June 18, 2021