A Five Star Experience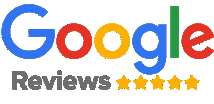 "AMAZING!"
My bf brought me on our way to his parents house and I fell in love! The plant collection is crazy, so I had to buy one of their amazing cactuses. We also bought this yummy pumpernickel bread, apple butter, fig preserves, meat seasoning and more! Also everyone who works there is SO nice! This place is AMAZING!
Stewart C. | August 17, 2022
"You made my day!"
It is your quick, quality customer service that has convinced me that Brown's Market is not only a wonderful place to find quality produce and goods, but also a place where the people make a difference!
Dona Backhaus | November 07, 2022