chef recommends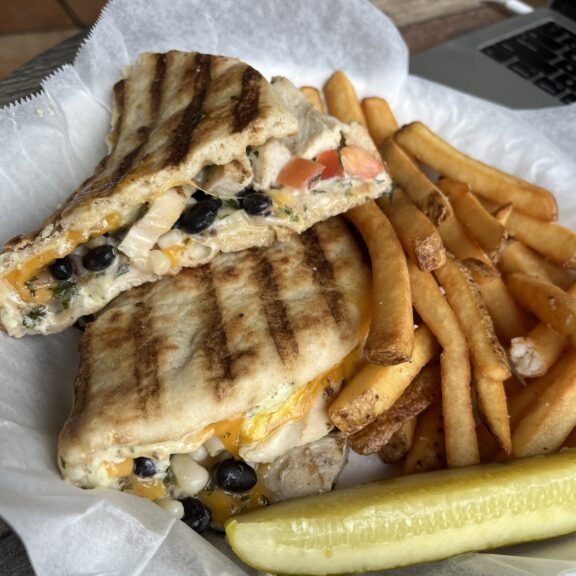 Lunch
Chicken Quesadilla
Our Chicken Quesadilla is a huge favorite! Made with chunks of chicken, Swiss and cheddar cheese, our Deli's black bean & corn salsa, and a pesto mayo, grilled on flatbread.
Sugar Cake
Plain or Chocolate Chip
Apple & Bacon Grilled Cheese
Chicken Bacon Ranch Grill
Roast Beef & Cheddar Panini
Chicken Tenders
4-piece tenders with your choice of BBQ or Honey Mustard
French Fries
Regular or Old Bay
Kids Meals
Hot Dog. Chicken Tenders. Grilled Cheese. Mac-n-Cheese. Served with chips, apple slices and a fountain drink.