Last day to order for holiday shipping 12/11 and local delivery 12/18.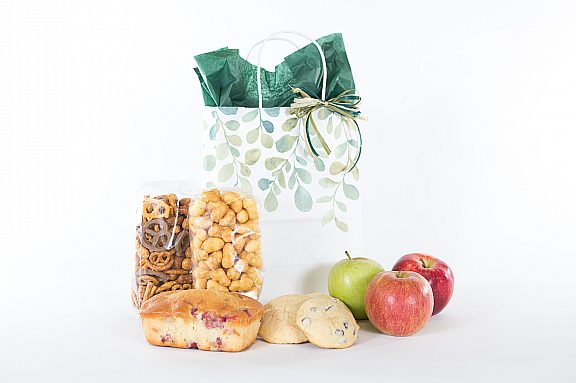 Gift Baskets are for store pickup or local delivery only. Check to see if you are in our local coverage area:
Gift Baskets Contents:
3 Fresh Seasonal Fruits
Loaf Brown's Homemade Cherry Pudding Bread
2 Brown's Homemade Mini Sugar Cakes
2 Brown's Homemade Mini Chocolate Chip Sugar Cakes
Pretzels
Caramel Puffed Corn
Related Gift Baskets for instore Pick Up. Local delivery available Tues - Fri.