During these very challenging times surrounding Covid-19. We have had to make some changes to our gift basket options. We are currently only offering instore pick up of our baskets. For local and out of town gift needs, you can choose from our shipping options.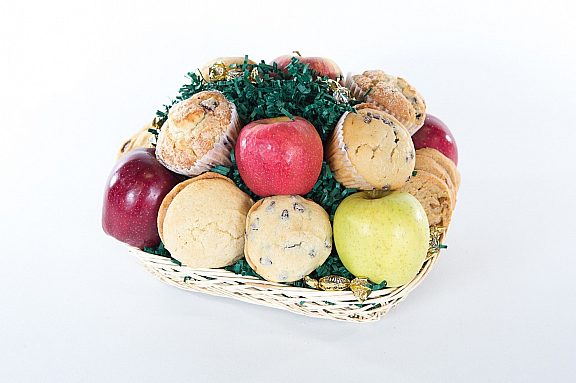 Small Sweets and Treats
$42.95
Gift Baskets are for store pickup or local delivery only. Check to see if you are in our local coverage area:
Gift Baskets Contents:
6 Fresh Seasonal Fruits
4 Brown's Famous Homemade Mini Sugar Cakes
4 Brown's Famous Homemade Mini Chocolate Chip Sugar Cakes
3 Brown's Homemade Peanut Butter Cookies
3 Brown's Homemade Chocolate Chip Cookies
2 Brown's Homemade Blueberry Muffins
2 Brown's Homemade Vanilla Chocolate Chip Muffins
Related Gift Baskets for instore Pick Up only. We are not offering delivery at this time.